Meet Our Experienced Dental Team – Granby, CT
We Are Happy to Serve You
Our dentists aren't the only ones who are well qualified in helping patients smile. Whether scheduling your next appointment or taking your dental X-rays, our team members have years of expertise and training in dentistry, which helps us make your experience as seamless and smooth as possible. We can't wait to meet you and your loved ones and to build trusting relationships for years to come. You can learn more about our team members by reading the information below.
Kelsey, Office Manager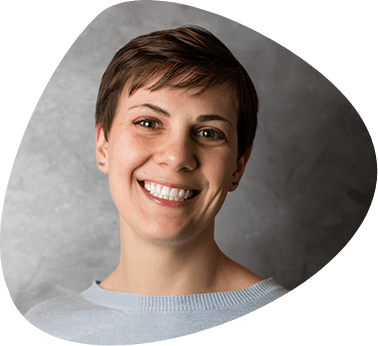 Kelsey studied at Manchester Community College and has been working in dentistry for a full decade so far. Today, she feels very proud to manage such a beautiful dental office with people who truly love their jobs. The patients are always wonderful as well!
Kelsey currently lives in East Granby with her significant other, her stepdaughter, one dog, and one cat. She has a HUGE heart for animals. As for personal hobbies, she enjoys spending her free time traveling, embarking on outdoor adventures, going to the gym, and hanging out with her loved ones.
Krystyna, Registered Dental Hygienist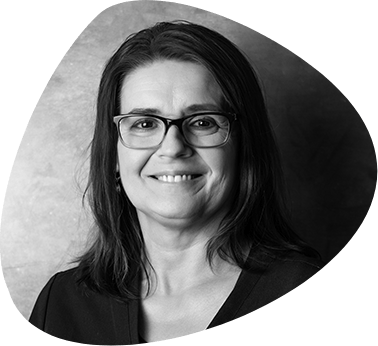 Krystyna actually used to work as an accountant in Poland, but then she found her true calling as a dental hygienist here in the United States! Today, her career in the dental field covers a full decade. As a hygienist, she finds it so satisfying to help patients improve and maintain their oral health. Her profession is an essential part of who she is, and she feels very privileged that people come back to her again and again for various treatments.
At home, Krystyna and her husband Walter have two children named Peter and Luke, who both also work in the healthcare field. She also has a precious dog named Luna, who is definitely the princess of the household. When she isn't busy at work, her favorite hobbies include walking Luna, spending quality time with loved ones, being outdoors, gardening organic fruits and vegetables, watching movies, and listening to music.
Cynthia, Dental Assistant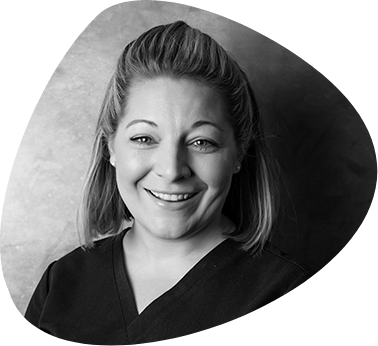 Cynthia hails from the Granby area, and she's been a member of our team for over five years so far. What she enjoys most about being an assistant is being able to help others feel genuinely comfortable in the treatment chair. While the dentist's office definitely isn't anyone's favorite place to be, alleviating anxiety for nervous patients is always so rewarding for her.
Outside of work, Cynthia and her husband Brett have two children named Peyton and Brody, as well as two goats and two dogs. They enjoy camping (although she likes to call it "glamping") at Witch Meadow Campground in Salem, CT, as well as skiing and snowmobiling in the winter. On the weekends, they regularly throw game nights with their friends too!
Elizabeth, Dental Assistant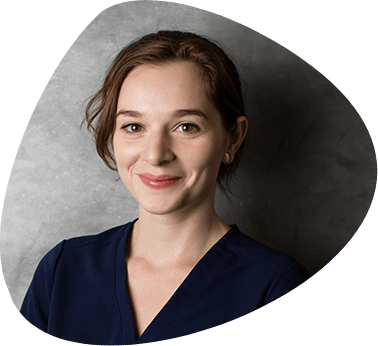 Elizabeth has been working in dentistry for well over five years now. She studied at the Heritage Institute and is CPR and ICE-certified. Today, what she enjoys most about her job is helping others achieve beautiful, healthy smiles!
Originally from New Hartford, Elizabeth is one of six siblings and the mother of a beautiful toddler. She spends her free time doing various activities like gardening, snowboarding, hiking, and practicing photography. She also loves interior design and exploring new places through travel.
Megan B., Dental Assistant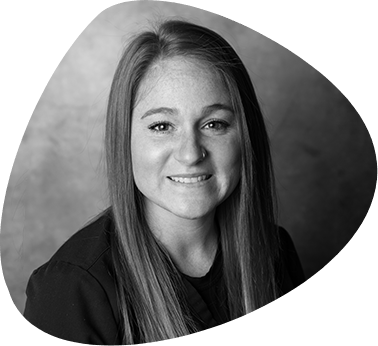 Megan joined our team (and the world of dentistry) more than six years ago now. She attended Manchester Community College and has completed training in CPR, ICE, and radiology. In fact, she is currently working toward becoming a certified dental assistant! For her, the best thing about her job is being able to interact with great patients.
Now that Megan's parents live in Florida, she enjoys spending her free time traveling there to visit. She also likes to dirt bike ride, hike with her dog, and go out with friends! Here's an interesting fact about her: she did competitive horseback riding for 22 years.
Magdalena, Dental Hygienist
Magdalena may have only joined our team in 2021, but she has more than three decades of experience in the dental field! Although she attended high school in Poland, she attended college in Farmington, CT at Tunxis Community College. Since then, she has thoroughly enjoyed interacting with her patients and meeting people from all backgrounds and walks of life.
Magdalena is a mom to three grown daughters and a grandmother to four grandchildren. One of her favorite things to do in her free time is garden – growing flowers, fruits, and vegetables is a huge passion of hers. Here's something you may not know about her: she climbed Machu Picchu in 2016!
Our Doctors
Our Hygienists
Our Front Office