Trusted Granby, CT Dentist
Meet Dr. Kenneth Endres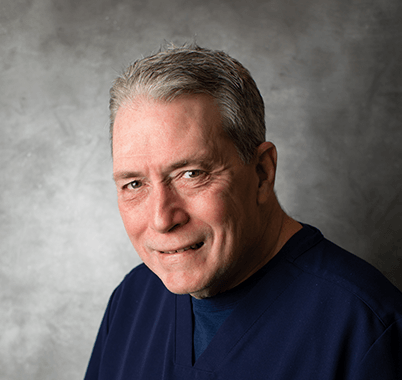 With nearly 40 years spent in the dental field so far, Dr. Endres certainly knows a thing or two about helping others smile with newfound health and confidence. He goes above and beyond to help guide each patient through even the most complex treatment plans smoothly and comfortably. The gratification of helping them reach the other side and watching their positive reactions is his favorite part of the job by far! If you'd like to learn more about him, just keep reading below.
Why did you become a dentist?
While growing up, Dr. Endres was first introduced to oral healthcare as a possible career by his family dentist. In school, he always enjoyed science class, particularly biology. Once he reached high school, he decided that a profession in health was the right fit for him, and dentistry was most appealing because it afforded you a lot more autonomy. Instead of working within a large organization, he could be independent and make his own decisions for himself and for patients, and that sealed the deal. All these years later, he's never regretted the path he took for a second!
Where did you study dentistry?
After completing his undergraduate degree at the State University of New York at Albany, Dr. Endres pursued his Doctor of Dental Surgery at Howard University. From there, he enrolled in the United States Air Force and completed a one-year General Practice Residency at Keesler AFB in Biloxi, MS, doing intensive rotations through the dental specialties of restorative care, oral surgery, sedation dentistry, periodontics, endodontics, orthodontics, and more. He was then assigned to Beale AFB in Yuba City, CA and practiced in the base dental clinic there for two years before returning to civilian life and moving to Connecticut.
What do you like to do at home?
Dr. Endres is the proud father of three grown sons named Michael, Ryan, and Kyle. He also has one daughter-in-law and two sweet grandchildren named Emily and James. In his free time, he loves playing golf and is very active in a local Special Olympics Golf Team. In fact, he initiated the program and was the head coach for twelve years, organizing weekly practices and preparing the athletes for the end-of-season state tournament. Seeing the joy on their faces when they win medals is always an amazing experience! He also recently purchased a 22-foot cabin cruiser that he intends to keep in Rhode Island and use frequently for fishing trips.