Caring Granby, CT Dentist
Get to Know Gunveen Chawla, DDS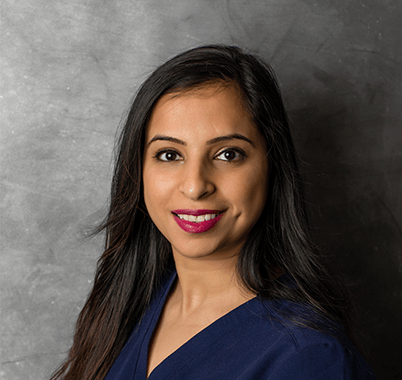 As one of our dedicated dentists, Dr. Chawla strongly believes that the power of a beautiful smile should never be underestimated! She loves helping patients regain the confidence they deserve while building a strong sense of trust with them throughout the treatment process. If you'd like to learn more about her background and education, just keep reading below.
Why did you become a dentist?
Dr. Chawla's grandfather is a doctor, and as a kid, she frequently visited his clinic. There, she was always impressed by the love and respect his patients clearly held for him. In fact, she was often inspired to role play as a doctor, with her little brother and parents as unwilling patients!
Once she was in school, Dr. Chawla developed a keen interest in science and got the opportunity be a part of a dental camp in high school that would care for underprivileged kids. Her interest in dentistry grew when this experience made her realize how vital the connection between a healthy mouth and a person's overall wellbeing was. Her compassion and her motivation to help others left her feeling like the oral healthcare field was the ideal career path – and the rest is history.
Where did you study dentistry?
Dr. Chawla attended dental school in India and worked in a private dental office there for some time, but she was determined to learn so much more and use the newest technology as well. That drive led her to move to New York and pursue her Doctor of Dental Surgery at New York University. Today, she is certified in laser dentistry by the American Laser Dentistry and has been a member of the Academy of General Dentistry for several years. She has also been honored as a Fellow by the American Academy of Implant Prosthodontics.
What do you like to do at home?
Family and personal relationships hold a very strong value in Dr. Chawla's life. She is extremely close to her parents and her brother to this day, and she met her husband while attending dental school in New York. When she isn't busy at work, her biggest passions include traveling and dancing. She learned classical Indian dances as a kid and always tries to refresh her skills when she's back in India. As a New Englander, she's also extremely fond of the fall season and is always hunting for new hiking trails to conquer. She's currently taking lessons to improve her tennis skills and also does her very best to replicate recipes from Chopped and MasterChef in her kitchen with her husband.